DEEP SEA CONTROLER
Basic Info.
Model NO.:
DSE7510 / DSE7510-21
Additional Info.
Production Capacity:
10, 000PCS/Year
Product Description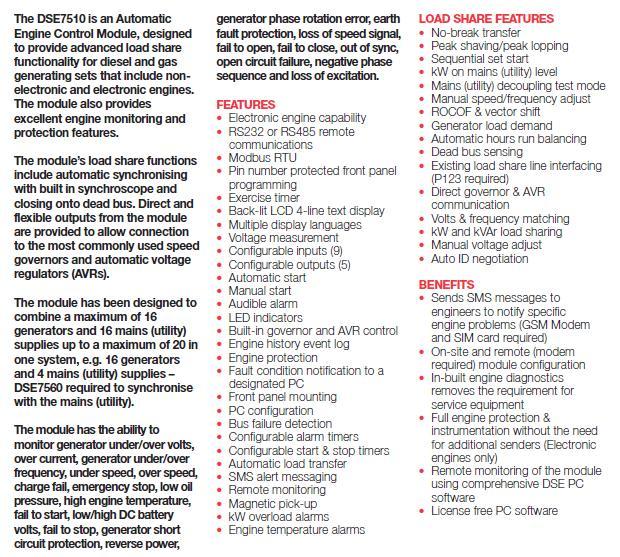 OPERATION
The module is operated using the front STOP/RESET, MANUAL, AUTO and START push buttons. Three of
these push buttons include an LED indicator. Additional push buttons provide LCD display scroll, lamp test, mute functionality and breaker control.